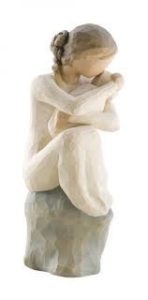 Abortion hurts women. Although the world yells out lies that abortion frees women, it does the opposite.
For years the pain of abortion lingers to a woman and destroys her life; mentally, physically and emotionally.
Here you can listen to a very brave woman who came to Radju Marija to share her story of having two abortions in hope to save her marriage, sadly this did the opposite.
Till this day she still grieves the loss of her children through abortion. She says that the Sacrament of Confession has helped her move forward knowing that her Heavenly Father has forgiven her.
She longs very much to share with other women that there are other options. Abortion only causes pain and destruction to a woman.
If you are facing a crisis pregnancy, negative diagnoses or trying to find healing after an abortion please contact Life Line Malta https://www.lifelinemalta.eu/ / 2033 0023