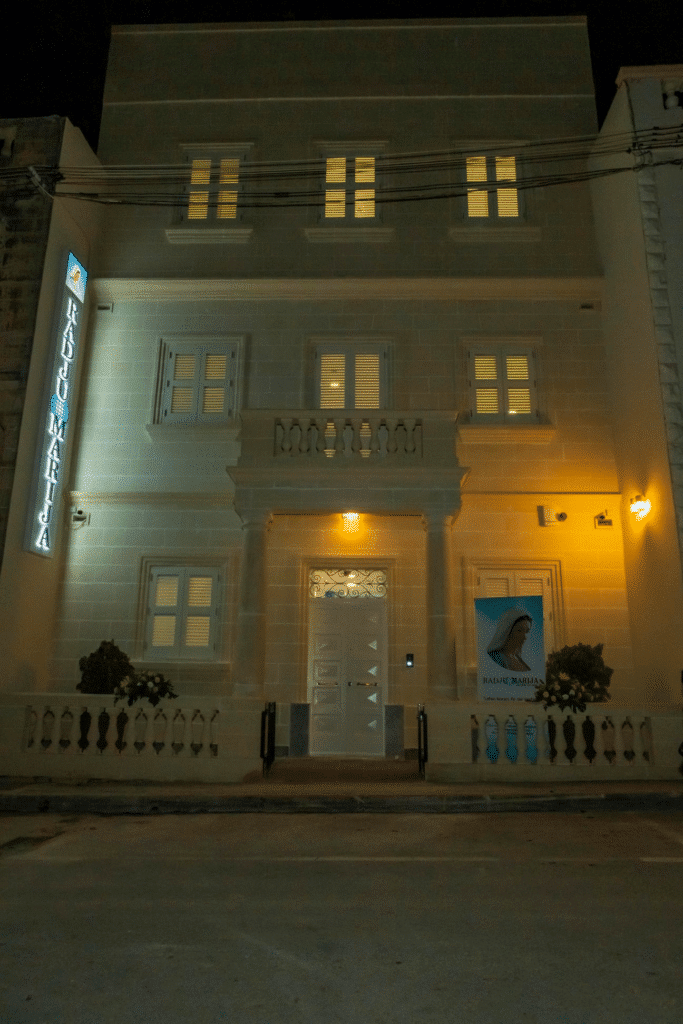 Saturday 7th and Sunday 8th November Radju Marija is organizing a fundraising marathon in aid of the Radio. The expenses to run a radio are huge and Radju Marija relies solely on the listeners' generosity. Thus on Saturday and Sunday join Fr Antoine for special broadcasts from 8:00am to 6:00pm as he is joined by many producers by phone. Listeners are encouraged to phone through the day and it will be possible to join Fr Antoine during prayer time.
On Sunday the Auxilairy Bishop Mons Joe Galea Curmi will visit Radju Marija and celebrate Mass in the radio's chapel at 10:30am. The Mass will be broadcast live on Radju Marija. Another live broadcast will be hosted by Lelio Spiteri from Gozo from 2:00pm to 3:00pm.
Dear listeners you are welcome to visit the reception area of Radju Marija on Saturday and Sunday from 8:00am to 6:00pm to leave your donation and to purchase religious articles to help the Radio. After 6:00pm programmes will follow the normal schedule.
Due to the current COVID 19 situation no visits will be allowed in the Radio's building and anyone visiting the reception is expected to wear a face mask and to maintain social distancing according to Health Authorities regulations.
One may also send donations through sms and telephone:
Send a donation by sms:

5061 8063 to donate €4.66
5061 9278 to donate €11.65
Send a donation by calling:

5160 2046 to donate €10.00
5170 2019 to donate €15.00
5180 2047 to donate €25.00
We thank you in advance for your help and support! Viva Ġesù, viva Marija, viva Radju Marija!