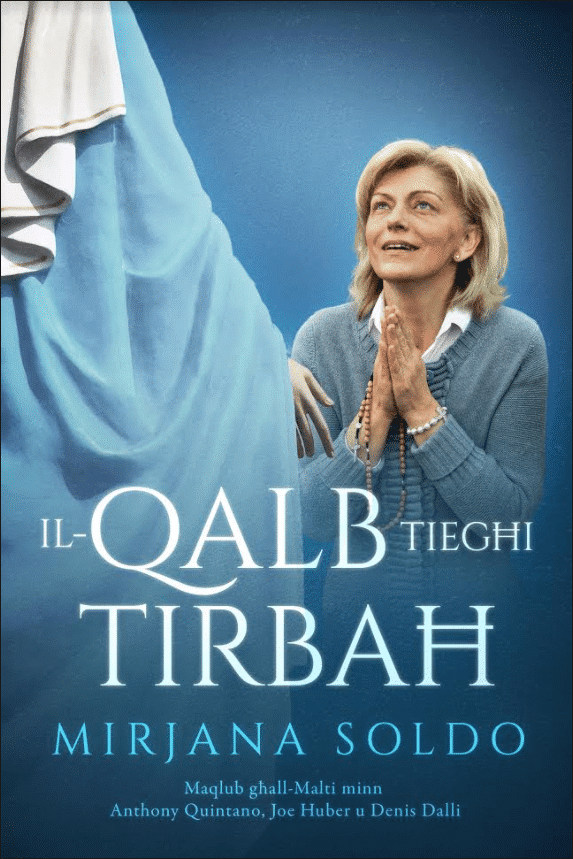 Il-Qalb Tiegħi Tirbaħ: The events surrounding the apparitions of Medjugorje as seen through the eyes of Mirjana – the visionary who was first given the ten secrets
A much awaited book now finally translated in Maltese by Anthony Quintano, Joe Huber and Denis Dalli.
Mirjana Soldo was only sixteen years old when she and five other children saw a mysterious woman on a hillside near the village of Medjugorje, ex-Yugoslavia.
The woman—who possessed an extraordinary beauty and grace—identified herself as the Virgin Mary. The events that began on that summer afternoon in 1981 dramatically changed Mirjana's life and brought intense suffering at the hands of the communist authorities.
After more than 35 years of apparitions, people still flock to Medjugorje in search of answers to life's big questions. Stories of miracles abound, and, according to Mirjana, more are yet to come—the Virgin entrusted her with ten prophetic secrets concerning the future of the world.
In her new auto-biography, Il-Qalb Tiegħi Tirbaħ, Mirjana tells the story of Medjugorje through her own eyes—the same eyes that reportedly gaze upon the most revered woman in history.
The book Il-Qalb Tiegħi Tirbaħ is priced at €20.00 but can be purchased for the special reduced price of €18.00 if ordered by Sunday 8th November.
If you would like to order a copy please send a cheque or money order payable to Radju Marija stating name, address and contact number. Orders are also accepted through BOV mobile.
Il-Qalb Tiegħi Tirbaħ is an exclusive Radju Marija publication.