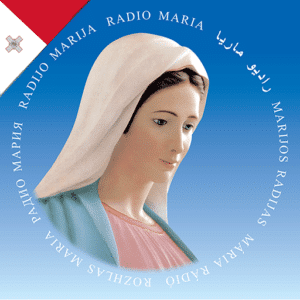 For the past five months we have been planning the new programmes schedule due to be aired on Radju Marija during this autumn 2020. We have kept well loved programmes like Magazine, Fl-Iskola ta' San Piju, Inbid Ġdid, Il-Qrar Ifejjaq l-Imrar and Ħadd Kumpanija, but we have also prepared a series of new programmes which we are sure our listeners will thoroughly enjoy. These are Il-Beatu Nazju Falzon, Il-Ħadd ma' Lea Hogg, Mill-Kompendju, Gaudete, Minn Jieħdu l-Għatx, L-Għajta tal-Mifdijin and so much more. There is also a special programme for children called Il-Bibbja għat-Tfal.
Fr Antoine Borg, Director of Radju Marija, shall accompany us every Tuesday during Kuntatt and also will be presenting interesting programmes including Għalik Kollox (Id-djarju ta' Swor Nazzarena), Il-Qalb Tiegħi Tirbaħ, Il-Miraklu ta' Radju Marija and L-Aħħar Qatra' (devozzjoni lejn il-Qalb ta' Ġesù). We shall be airing 49 programmes during this schedule.
Due to the COVID19 pandemic we have decided to stop all live programmes except the daily KUNTATT. All other programmes have been recorded during summer so that we can offer our dear listeners an excellent service during these difficult times. We hope you keep following Radju Marija's programmes in this autumn schedule and we invite you to send any suggestions or comments through Facebook. Keep following the Radio's new website on: www.radjumarija.org. You can also email us on: info.mal@radiomaria.org.
Click here to download the Radju Marija Programme Schedule for Autumn 2020